Education & Outreach
National Arts Council Arts Education Programme
T'ang Quartet has an Arts Education workshop programme designed to introduce students to the world of classical chamber music. The programme targets students from primary schools, secondary schools, junior college and ITE colleges.
Hooked On Classics
This fun and lighthearted program will share insights on how many famous classical tunes drew their inspirations from dance.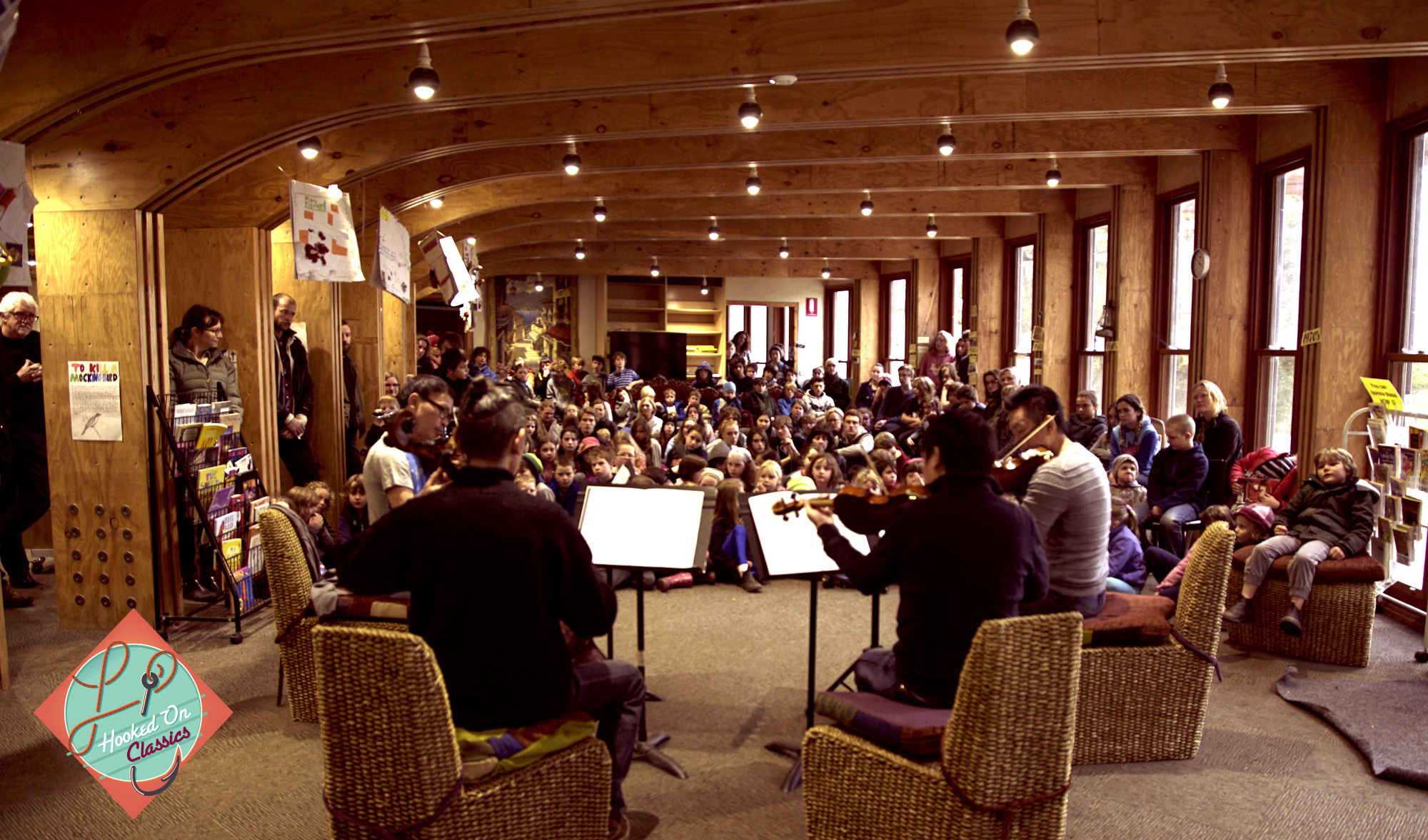 Programme Outline
T'ang Quartet debunks the myth of classical music being too difficult to understand or appreciate by introducing students to the world of stringed instruments through their performance of familiar classical tunes. The quartet educates students on identifying and differentiating the instruments (violin, viola and cello) and their vocal ranges, and shares the different techniques of playing these instruments to form the basis of a string quartet.
Hooked on Classics features tunes that were inspired by folk tunes and folk dances like the Polka and Tango; tunes that were composed for festive celebrations since the beginning of time from all around the world.
Just as these folk dances demonstrated the ability of a dancer to improvise according to his/her ingenuity and mood, the quartet will show how a musician may express the emotions and story behind a piece through a mix of technique, talent and passion.
Highlights
A student volunteer can look forward to joining the quartet on stage in a fun performance of the familiar community song, Chan Mali Chan.
Programme Details
For extensive information on Hooked On Classics, including technical requirements, cost and other details: