The Journey So Far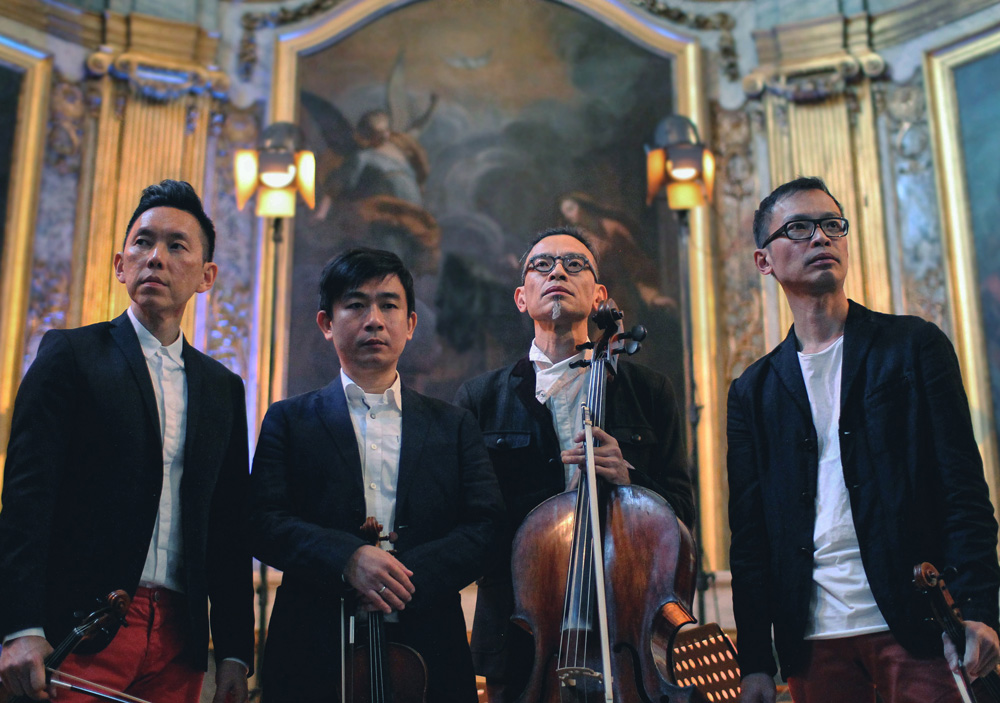 Photo: Olivier Cruciata
The T'ang Quartet is known for many things. Ground-breaking. Cutting-edge. Artistically impeccable.
Underlying that patina of acclaim is a lot of hard work. Constant innovation, steady reinvention and regular updates are the name of the game for the T'ang Quartet. For the past 20 years, the group's musical dexterity has surprised and delighted audiences in Singapore and the rest of the world.
The sheer evolutionary magnitude of the string chamber group is astounding.
What started out as a unanimous purpose to break new ground in the sharing of music to a larger audience has grown unwaveringly.
Audiences now hold expectations of no less than yet another ingenious production each time they attend a T'ang Quartet performance.
The members' charisma and intuitive connection as a group aptly mirrors their music: smart, sharp and cosmopolitan. The T'ang Quartet's creative output is an artful blend of East and West, seamlessly reinterpreting classical work for contemporary fans while appealing to traditional audiences.
Along the way, the T'ang Quartet has collaborated and performed with contemporaries and friends, among them: John Chen, Fingin Collins, Marian Hahn, Qin LiWei, Karin Schaupp, Noriko Ogawa, Tedd Joselson and Horia Mihail, and Carter Enyeart.
另一番音乐风景
"唐四重奏"(T'ang Quartet)备受瞩目。大胆创先超前,追求精湛完美是其最大的吸引力。
在这个傲人成就的背后,是巨大的心力付出。不断锐变立新、力求突破,是唐四重奏永远的坚持。这个室内乐组合过去20年在音乐上展现非凡水平,带给新加坡及全球观众许多的惊喜和感动。
唐四重奏为室内乐开创了前所未见的新局面。
成立之初,他们希望以全新方式来推广古典音乐,如今其受欢迎程度早已超越预期,乐迷们对唐四重奏每一次的演出都热切期待有新的发现。
Cutting an unmistakable silhouette on the local and global stage, T'ang Quartet has been pushing the boundaries of classical music since 1992.
1st Violin
Ng Yu-Ying
Ng Yu-Ying embarked on his professional career as a violinist with the Singapore Symphony Orchestra after graduating from the United Kingdom's (UK) Royal Academy of Music with first-class honours. During his undergraduate days, he studied with Clarence Myerscough and Erich Gruenberg. Here, he was awarded the Alex Templeton Prize, Roth Prize and Dominion Fellowship.
Aside from chamber music performances, his collaborations with violist Jiri Heger have brought him to the Czech Republic where he performed in concerts and live television programmes.
Yu-Ying has performed at major festivals spanning the UK, United States, Mexico, Australia and New Zealand.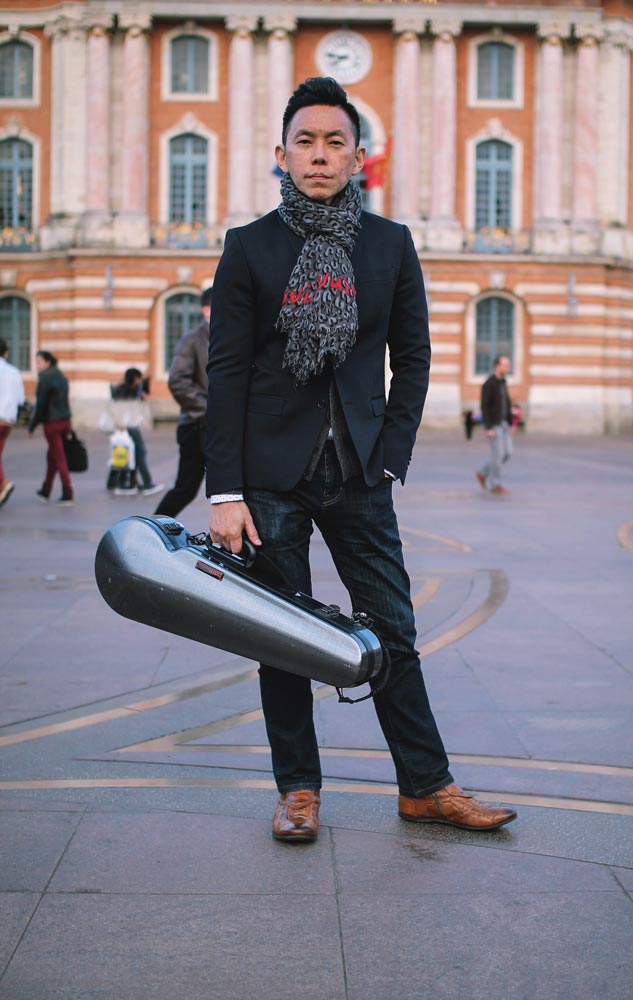 Photo: Olivier Cruciata
2nd Violin
Ang Chek Meng
Winner of the Singapore National Music Competition in 1985 and 1987, Ang Chek Meng received a Singapore Symphony Orchestra Scholarship to study at the Royal Academy of Music in London, where he trained under Jean Harvey, Erich Gruenberg and members of the Amadeus Quartet.
Graduating with honours, Chek was awarded the Countess of Munster Trust Scholarship.
Chek joined the Singapore Symphony Orchestra in 1991. As a member of the T'ang Quartet, Chek has performed at major venues in Asia and beyond, including the Aspen Music Festival, Tanglewood Festival, Music Mountain Chamber Series, Melbourne Festival and New Zealand Arts Festival.
Photo: Olivier Cruciata
Violist
Lionel Tan
Lionel started his professional career playing the viola in the Singapore Symphony Orchestra.
Under the tutelage of Jiri Heger, he was awarded a scholarship and went on to study at the Royal College of Music in London, where he graduated in performance and pedagogy, and was presented the Lionel Tertis Prize for outstanding performance.
Aside from his 11-year-stint as a violist in the Orchestra, Lionel has established himself as a prize-winning soloist and chamber musician. He also collaborates on sonic art and multimedia projects.
Lionel is a first prize winner of Singapore's National Music Competition and Diners Club String Player Of The Year competition.
He also studied the viola with Martha Katz and Karen Ritscher in the United States, as well as Margaret Major, Christopher Wellington and Milan Skampa in Europe.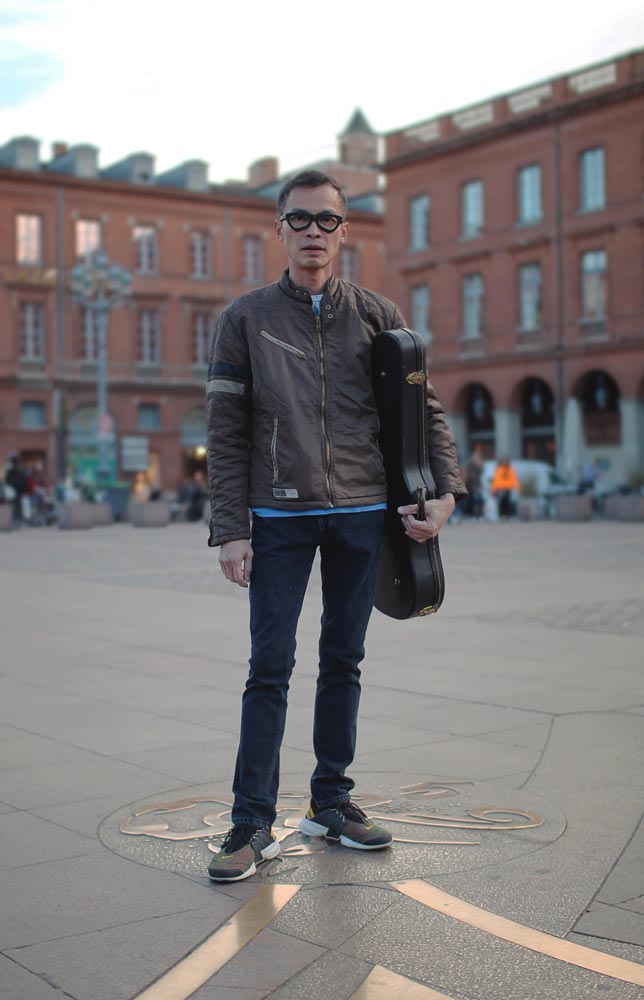 Photo: Olivier Curicata
Cello
Leslie Tan
In a career that has spanned almost 20 years, Leslie is much sought after as a soloist and chamber musician. After performing as a cellist at the Singapore Symphony Orchestra (SSO), he was awarded a scholarship to study at both the Trinity College of Music and Royal College of Music in London. Spending 13 years with the SSO, he went to the Tchaikovsky-Moscow State Conservatory as a graduate-assistant of Natalia Shahkovskaya.
He has performed at major venues and festivals around the world, including the Prague-Vienna-Budapest Sommerakademie and Aarhuus Festival in Europe. His performances have been broadcasted by the BBC in London. Leslie has ventured into other disciplines, collaborating with artists in dance, theatre and popular music.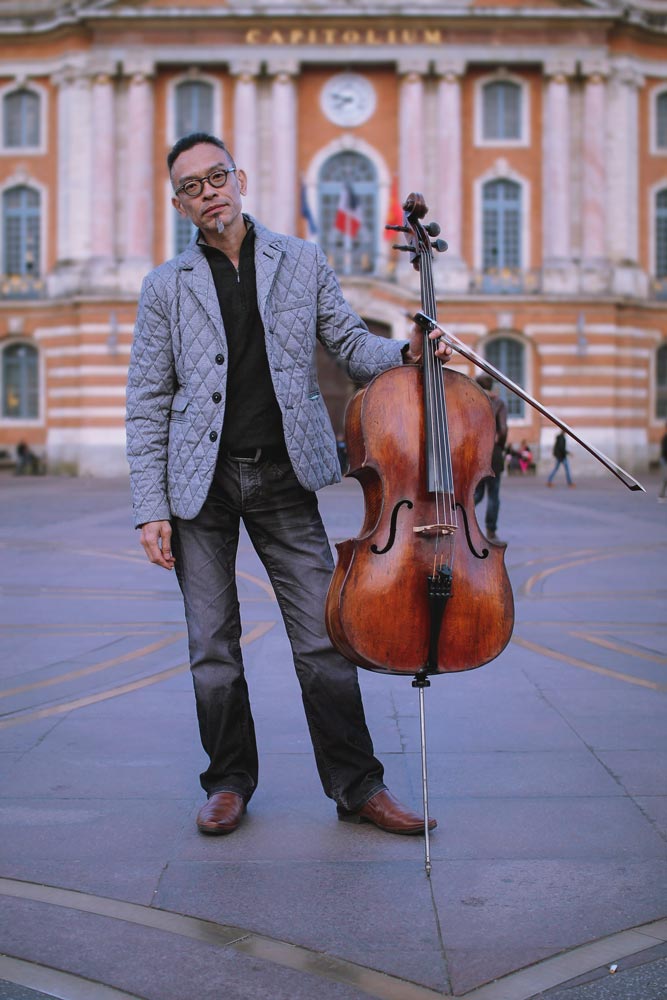 Photo: Olivier Cruciata
Awards & Accolades
2008
Artistic Excellence Award (Classical) by Composers and Authors Society of Singapore (COMPASS)
2000
Bartok Prize by the Wien-Prague-Budapest SommerAkademie (Austria)
Cultural Award by Japanese Chamber of Commerce and Industry (JCCI) (Singapore)
1999
3rd place & Special Jury Prize (Best Interpretation of a Contemporary Work), Internationaler Joseph Joachim Kammermusikwettbewerb, Weimar (Germany) Catherine Filene Shouse Institue Artistes, Great Lakes Music Festival, Michigan (America) Residency Grant, National Endowment for The Arts for Chamber Music (USA)
1998
Fellowship, Shepherd School of Music, Rice University, Houston (USA)
Fellowship, Advanced Quartet Studies Programme, Aspen Music Festival (USA)
Fellowship, Takacs Quartet Seminar, University of Colorado, Boulder (USA)
1997
Fellowship, Shepherd School of Music, Rice University, Houston (USA)